Our Mission
We are dedicated to providing high-quality personalized medical care for our patients in a comfortable and friendly setting.
We work as a group to enable excellent access to appointments for our patients, with extended opening hours and also offer on-call support for out-of-hour emergencies.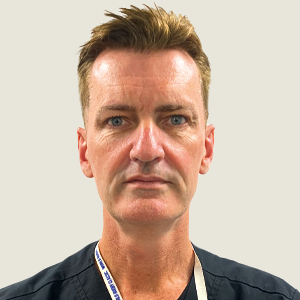 Dr. Jeff MacLeod
MRCGP, FRCGP, MFSEM, BMBS, PGDIPSEM
Dr Jeff MacLeod is an Australian-born, UK-trained General Practitioner with sub-specialist interests in Sports and Exercise Medicine and Minor Surgery. He completed his specialist training in General Practice in 2006, obtaining his Membership of the Royal College of General Practitioners, and 5 years later was awarded an honorary Fellowship of the RCGP for his "outstanding contribution to General Practice and Healthcare..." In the same year he was awarded the John Fry Medal by the Royal Army Medical Corps for developing what was judged the best practice in the British Army worldwide.
He has been in Bermuda for since 2019 and is dedicated to improving both systematic management of chronic diseases and as well as healthcare governance systems at a national level. He has also been a regular contributor to the Bermuda Sports Journal, and provides voluntary medical support to the Bermuda Football Association, the Bermuda Olympics Association and Special Olympics Association, as well as various national sporting events.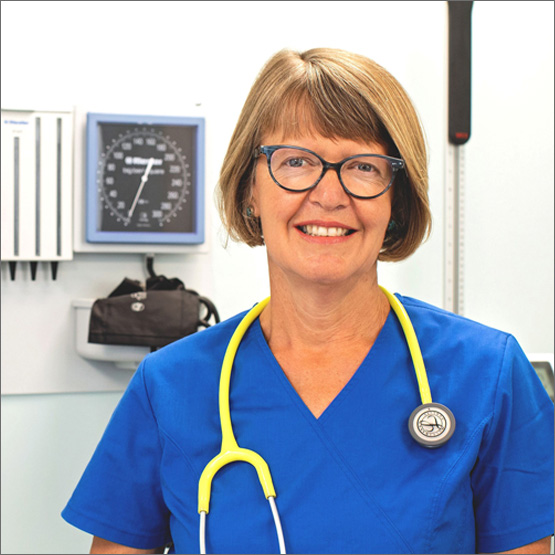 Dr. Louise White
BMBS, MSC
Dr Louise White is a graduate of The Middlesex Hospital and University College School of Medicine ( now UCH) in London UK. She established The Family Practice group with two colleagues in 1993 and has worked at the practice as a full time GP since its inception.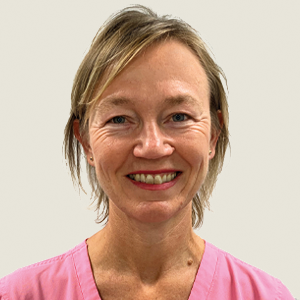 Dr. Tiffany Keenan
CCFP
Dr. Tiffany Keenan's medical career began at McGill University in Canada. After qualifying, she initially practiced as a family physician before joining the emergency room team at a hospital in New Brunswick. She has been serving as a Clinical Assistant Professor of Emergency Medicine since 2013 and has been working at the Family Practice Group since October 2020. Tiffany has a special focus in personalized lifestyle medicine including nutrition and diabetes.
Dr. Leke Oyedotun
M.D., MPAHS, MRCPI, MRCGP, FRSPH
Dr. Leke Oyedotun completed his medical undergraduate training at the Medical University of Lodz (MUL), Poland in 2012, completed Basic Specialist Training in Internal Medicine in Ireland in 2015, and then went on to complete his GP Vocational Training Scheme in Lincolnshire in 2018.
Dr. Oyedotun was a Locum General Practitioner (GP), Associate GP Trainer and Clinical Lead for First5 GPs in Lincolnshire. He was also the past Chair of Lincolnshire GP Education Sessions and undertook several additional roles including as a Lincolnshire CCG Leadership Fellow. He is a Fellow of the Royal Society for Public Health (FRSPH), a Member of the Royal College of Physicians Ireland (MRCPI), a Member of the Royal College of General Practitioners UK (MRCGPUK), and a Member of the Royal Academy of Medicine Ireland. Dr. Leke has an interest in Men's Health, Diabetes, and Internal Medicine.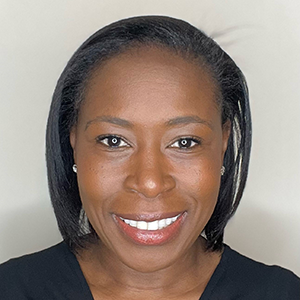 Dr. Hannatu Lawan
M.D, MRCGP, DRCOG, DFRSH, MSC.BSC (HONS)
Dr. Hannatu Lawan completed her medical undergraduate training at Charles University, Prague, Czech Republic in 2011 and her GP Vocational Training in Lincolnshire. Additionally, she holds a Master of Science in Medical Leadership, Education and Research.
Before joining The Family Practice Group, Dr. Hannah was a General Practitioner (GP) and a GP Trainer based in Peterborough, UK. She was the Training Programme Director for international GPs based in Lincolnshire and Leicestershire, and the Programme Director for Targeted Interventions in the Cambridgeshire Area. Dr. Lawan has an extensive certification portfolio that includes the MRCGP with the Royal College of General Practitioners (RCGP) and the DRCOG with the Royal College of Obstetrics and Gynaecology (RCOG).
She has a passion for education and has a special interest in Women's, Sexual and Reproductive Health, thus gained a diploma from the faculty of Sexual and Reproductive Health (DFSRH). She has trained medical students from Cambridge University and Leicester University as well as GP trainees and fully qualified GPs.